Enescu: Œdipe (The Sphinx)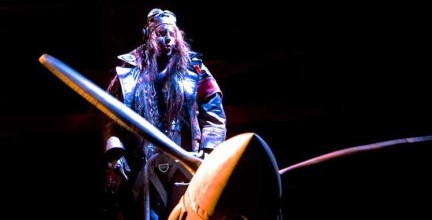 Théâtre Royal de la Monnaie (Bruxelles) | October 2011
Marie-Nicole Lemieux, qui reçoit une ovation grâce à sa brève mais étonnante incarnation de la Sphinge – son apparition constitue un moment des plus impressionnants.
Sébastien Foucart | ConcertoNet, October 22, 2011
On saluera tout particulièrement l'extraordinaire Sphinge de Marie-Nicole Lemieux.
Nicolas Blanmont | La Libre, October 24, 2011
And it really takes off when the sphinx (Marie-Nicole Lemieux in a show-stealing performance as a tortured Janis Joplin rock star) rises from the eerie cockpit of a vintage fighter plane.
Francis Carlin | Financial Times, October 24, 2011
• BACK •