Release of the Rossini album on March 3rd by Erato – Warner Classics
February 9 2017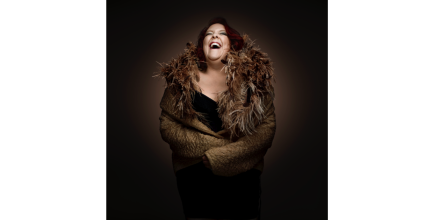 "For the beauty of such generous music, for the delectable pleasure and joy of singing that transports you from laughter to tears, I say, 'Rossini ? Sì, sì, sì, sì!' " – Marie-Nicole Lemieux
This Rossini album, which will be released on the 3rd of March 2017, has been recorded in December 2015 in the southern French city of Montpellier, is Canadian contralto Marie-Nicole Lemieux's debut album for Erato.
She is joined by Italian soprano Patrizia Ciofi, the orchestra and chorus of the Opéra National Montpellier Languedoc-Roussillon and conductor Enrique Mazzola in a richly rewarding programme comprising excerpts from Tancredi (which Lemieux, Ciofi and Mazzola performed at the Théâtre des Champs-Elysées in Paris in 2014), L'italiana in Algeri, Semiramide, Il barbiere di Siviglia, Matilda di Shabran, La gazza ladra and La pietra del paragone. In addition, Lemieux and Ciofi sharpen their claws in the famous Duetto dei gatti, which is attributed to Rossini (probably spuriously) because it draws on his opera Otello.
"Rossini has been a revelation for me," says Canadian contralto Marie-Nicole Lemieux. "You have to display virtuosity, but Rossini allows you to breathe … Strangely, with Rossini, you sing twice as much, but you're half as tired at the end of the performance! Rossini is organic and well crafted, and he understood the voice perfectly."
You may find on Facebook an exclusive recording of "Cruda sorte" : http://bit.ly/2kL16zQ
To buy the album, click here.
More information here.
• BACK •